Presentations
See How Innovation + Knowledge Can
Create Some Profound Results







Aaron will make you change the way you look at education through various styles and presentations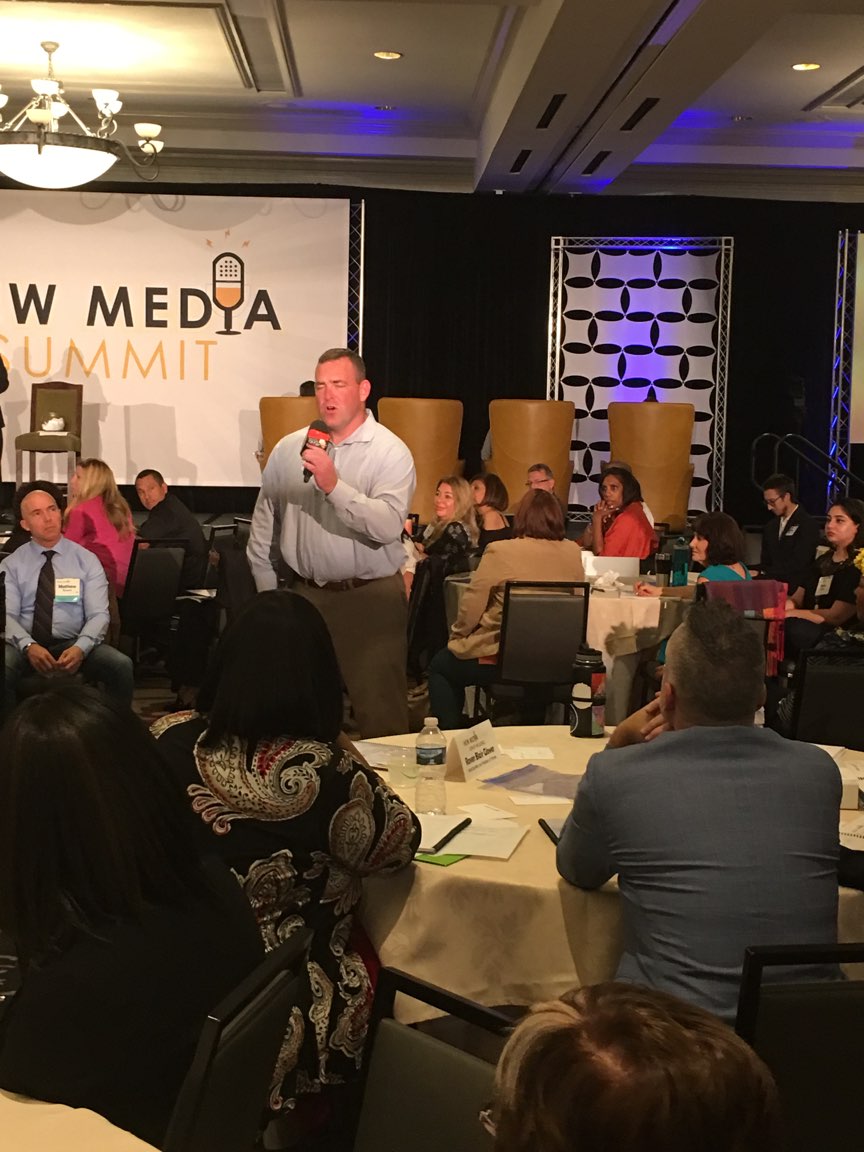 How STEM Changes The Future Of Work
The World Economic Forum reports that AI and robotics will supplant approximately 85 million jobs by 2025. Although many people fear this shift, they should instead embrace it because it'll change how we work and collaborate.
Unless you're equipped with the knowledge and skills for the transition, we'll never see your fullest potential.  In this mind-blowing session, we will discuss how STEM activated Experimental Learning, and Disruptive Leadership will position you for the future of work while foreseeing ahead before it happens. Having these two in place will make people irreplaceable.
Key Takeaways:
Analyze your competition's weaknesses and leverage them to your advantage.

Understand the 3 critical factors in an employee's potential.

Recognize the most significant variable in a company (and it's not profit-related).
Unpacking Essential Skills For Tomorrow's Workforce
Employers state there are plenty of applicants, but not enough of them are qualified. That means the companies must retrain their employees within their organization to develop new talent and a $34 Billion price tag.  When one breaks down the cost to retrain workers, it balloons to about $25,000 per employee. Learn how to eliminate antiquated skills and build transferable skills that employees must have throughout their careers.
Key Takeaways:
Develop the 5 transferrable skills every employee must posses

      

Incubate a diploma to dollars pipeline that builds robust employees.  

      Incorporate 6 facets of corporate training that thriving organizations do on a daily basis.
Microlearning In The Crayon To Career Continuum
The Society for Human Resource Management found it can take up to 6 months to break even after hiring a new employee. To speed up having all the training new hires need, they must go through many microlearning sessions.
Microlearning has now become the main force with The Future of Work. Although new products and processes have served humanity well, there remains a great deal of untapped potential because of a significant disconnect between education and business.
In this eye-opening presentation, audience members will understand the power of utilizing your learning styles, especially when it comes to microlearning.
Whether employees have been there for one day or forty years, employees must understand the importance of developing their plans, which will make them highly productive and engaged in their jobs.
Key Takeaways:
Bridge Academia to Business accelerates the fusion of one's knowledge and skills.
Recognize the 3 key differences in adult learning and how it advances ideas, strategies, and processes.
Create a better experience by understanding how your clients learn, which strengthens the customer's loyalty.
Leveraging Technology To Scale Mastery
STEM catalyzes the 4th Industrial Revolution, which fuels new tools, technology, and processes. In the United States alone, STEM supports 69% of the GDP and $2.3 Trillion in annual federal tax revenue. 
To acquire better ideas, processes, and strategies that will continue to move your company forward, you must leverage your skillsets and technology.  The result will give you the vision and action needed to work locally and think globally.
Key Takeaways:
How to maximize automation even when you're not tech-savvy
Why you must be ready before the next update.
When and why should we trust your instincts when data says otherwise.
How Disruptive Change Benefits The Learning Ecosystem
Disruptive change from the pandemic caused 147 Million people across the world to lose their job which wreaked havoc where unemployed people scrambled to find a new job or learn a new skill through a virtual format.
This frantic condition compelled eight out of ten CEOs surveyed in a Deloitte study to state that learning must play a critical role in developing an employee and bettering the organization. That's why corporations are developing to sustain proven ways to advance products and processes.
Key Takeaways:
Understand who you are as a learner and how it impacts your work.
Tap into other people's talents so that you can develop more skills for yourself.
Recognize how your clients learn so we can adapt to their needs.
TO ENGAGE Dr. Aaron Smith for a keynote speech, or a coaching assignment:
Regardless of Topic, Aaron's Presentations Also Comes With Rave Reviews